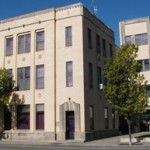 Emergency radios and no till grass drills were two items previously approved during recent Riley County Commission meetings, and the bids were officially opened for these items during Monday's meeting.
Two bids were submitted for the radios, which will be installed in firetrucks and ambulances.
TBS Electronics, Inc. separated their bid into different segments:
mobile APX 6500-$2,760.40
portable APX 6500-$2,635.82
APX 7000 multi-ban portable-$5,711.23
The second bid came from Ka-Comm, of Manhattan.  The company submitted one large base bid of $156,780.
Both bids were approved for staff evaluation and recommendation.
One bid was submitted for the no-till grass drill.
Kan Equip Inc., of Wamego, submitted a base bid of $14,950.  Noxious Weeds Director, Dennis Peterson mentioned this was a good bid, as they had originally budgeted $25,000.
This bid was also submitted for staff evaluation and recommendation.
——————–
Concerns continue to be raised during the public comment portions of meetings.  Monday's meeting was no exception as nearly ten individuals showed up to express their opinions regarding the idea of a public building commission.
A majority of the comments stated the public's right to vote will be taken away if this building commission is adopted.
———————
Executive Director of Downtown Manhattan, Gina Scroggs informed the commission that three downtown businesses have been given counterfeit 100 dollar bills.
The woman has not been caught on tape in any of the businesses, but she always has a child with her.  She also purchases small items, in order to get a larger amount of real cash back.
Scroggs said she wanted to alert people, so other businesses can be on the lookout.
Besides the counterfeit alert, Scroggs shared an update on the downtown streetscaping project currently taking place on Poyntz.
Due to the abundance of rain, the project is well behind where they hoped to be.  Scroggs said, crews are getting up early to begin roadwork at 5 a.m. when rains aren't expected till the afternoon hours.
———————–
Rain delayed another construction project in Manhattan.
Public Works Director, Leon Hobson said the chip seal project, which was to take place this week, was pushed back until next week.  Starting Monday, August 12th, the chip seal is scheduled to be applied to Casement and Barnes roads.
The next day the crews will move to Tuttle Cove Road.