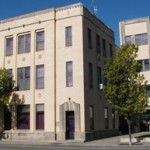 With finals week wrapping up for Kansas State University students, the Riley County Police Department has been concentrating extra effort in a few locations this month.
During Thursday's Riley County Commission meeting, Assistant Police Department Director, John Doehling said traditionally around this time of the year, there is an increased number of individuals in the Pillsbury Crossing area.  Many students flee to the area to drink and socialize in May.
Doehling said officers have given out several alcohol violations and citations, and have experienced a few unique incidents.  One individual was driving while intoxicated when he crashed the vehicle.  In order to avoid police, the individual then decided to steal another vehicle nearby to flee the scene.  Doehling said the man was charged with robbery, attempted robbery, DUI and several other charges.
Other incidents in that area this month include a rape case and a situation where a man was injured on the rope swing.
———————–
Several department heads gave updates and presentations during the meeting.
Emergency Management Director, Pat Collins shared a staff update, and a recommendation regarding the 911 radio system project.  His recommendation to go with the one company that submitted an offer was approved (TUSA Consulting Services).  Commissioners decided to accept the proposal from TUSA consulting services for 911 radio infrastructure consulting, and designated staff and council to prepare an appropriate contract for the board's approval
Public Works Director, Leon Hobson briefed the commission on a few sales tax projects.  He asked commissioners if he should continue on the Fancy Creek Road Bridge project.  Both commissioners Ron Wells and Dave Lewis said they were comfortable moving forward, but that they wanted to wait till Monday to give approval, as Commission Chair, Robert Boyd was not at the meeting.
The Riley County Health Department has transformed over the past few weeks, as county crews have been working on the interior of the building.  Department Director, Brenda Nickel shared before and after photos to show how the building has changed.  She also gave a health department board of health monthly report.  The board of health will have their second meeting on Tuesday, May 20th.