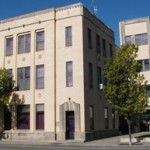 Three bids were submitted for the general obligation refunding and improvement bond series bid consideration, held during Thursday's Riley County Commission meeting.
Although there were originally supposed to be five bids, as Wisconsin and Colorado both had firms who expressed interest, the bonds received were lower than expected:
Country Club Bank-2.283% rate
USB Bank-2.293% rate
Commerce Bank-2.457% rate
Managing Director of Piper and Jaffrey, Greg Vahrenberg shared information about the process via phone.  He did inform the commission that Country Club Bank is recommended, as they are the apparent lowest bidder.  The estimated savings with this would be $64,778.
The commission approved the low bid from Country Club Bank, and approved the bond resolution.
The expected date to close the bond issue is September 17th.
——————
Information Technology/GIS Director, Robert Nall provided his usual staff update, but brought up another item.
The AS/400 server machine, used to print vehicle tag stickers, payroll, and taxes, is coming to the end of it's life.  Nall researched a new AS/400 system, and in order to save a large sum of money, the decision must be made by the end of September.  After that time, the price of the machine will be much higher to replace.
"Financially, that's a no brainer", commented County Clerk, Rich Vargo.
The commission asked that Nall return in the coming weeks when he has researched all of the other options they could take to replace the system, as maybe there is a better system out there that will last longer.