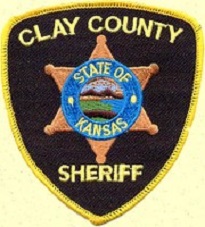 Three juveniles have been arrested in Clay County in connection with farm imiplement criminal damage in the north part of the county. 17-year-old James Schulze and 15-year-olds Kody Gregory and Daniel Graves, all of Clay Center, are charged with burglary, felony criminal damage, and felony theft.
The three were taken to juvenile detention to await first appearance.
The approximate total damage is $68,000.  As reported the end of last week, the damage to farm equipment was reported overnight Wednesday at several locations in the northern part of the county. A news release from the Clay County Sheriff's office indicates the ivnestigation is continuing for any more suspects.