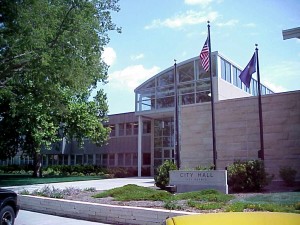 The sales tax report is out for the City of Manhattan for the month of May. The numbers are holding fairly steady compared to last year with some exceptions. The total sales tax figure is $800,362 which is up compared to last years $745,063 by $96, 233. The figure fell short of the adjusted budget by $27,934 for the month, but the yearly budget is still up $12,712 after 4 months of overages. The highest of which was in December's $70,951.
Manhattan Finance Director Bernie Hayen says that big box stores, including auto sales, were down compared to a year ago from as little as as 3% to as much as 22%. Other retail sales are holding steady compared to a year ago, and Menards is helping the total with new revenue.
The budget has been in the green so far by 12,712 dollars this year . Hayen says that number is tighter to the budget because of a narrowing of the parameters in making the new budget as compared to five years ago.