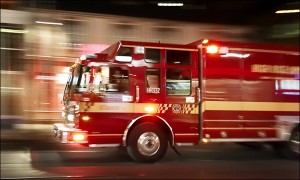 Construction workers working on renovations at Woodrow Wilson Elementary school on Juliette Avenue in Manhattan ruptured a gas line Tuesday afternoon.
According to the Manhattan Fire Department, a worker reportedly hit the gas line with a back hoe, not knowing the line went through that area.
The Manhattan Fire Department was on the scene and reports there were no injuries and evacuations were not needed.