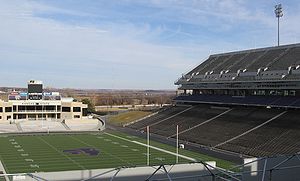 The K-State Alumni Association has reported a record breaking 12 percent increase in alumni engagement for the fiscal year.  In fact Kansas State has been 1st among the big 12 in percentages of graduate alumni participation for the past 15 years.
Assistant Vice President, and Director of Communications Steve Logback says  that the continued success of the association can be attributed to new initiatives such as outreach to international, and out of state alumni.  However, Logback says the real strength of the organization is the strong ties that lie in the Kansas State family.
Alumni who are interested in getting involved in the Kansas State Alumni Association can go to www.k-state.com.