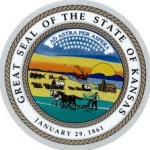 A Manhattan area rancher is one of 16 people named to the Governor's new Council of Economic Advisers. Jan Lyons, who has also been involved with the National Cattelman's Beef Association, says she's looking forward to the challenge. she is part of a family operation raising Angus Cattle in the Flint Hills of Kansas on McDowell Creek Road and at another ranch near Alta Vista. She has participated in the Kansas Livestock Association and the Kansas Beef Council.
The new council will be asked to coordinate strategic planning and economic development. It also is expected to evaluate state policies and agency performance as well as conduct research on topics such as tax competitiveness and regulations.
The council will have up to 20 members from the various industries in the state, with Brownback announcing the first 16 Wednesday.