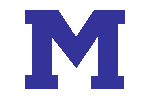 The best 24 boys and girls the Sunflower State has to offer will be on display on Thursday night in the Kansas Basketball Coaches' Association all-star games.  Manhattan High's Connor Brooks will be suiting up for the South squad at Lee Arena in Topeka.  Brooks led the Indians in scoring at 16 points per game, shot 38 percent from three point range, and also averaged 2.3 rebounds, 2.7 assists, and 3 steals a night.
Also participating in the KBCA all-star games is AJ Downing of Highland Park, Mitch Buhler of Rossville, Jake Ediger of Washburn Rural, Connor McDaniel of Seaman, Ryan Fiser  of Washington County, Kurt Walker of Hayden, and Connor Hynek of Hanover.  On the girls side from the area will be Cierra Ceazer of Shawnee Heights, Daria Sprew of Topeka High, Taylor Zordel of Washburn Rural, Jayde Reid of Hayden, Paige Champlin of Concordia.
The KBCA girls and boys all-star games will be Thursday night at Lee Arena on the campus of Washburn University in Topeka.  The girls play at 6:05 with the boys to follow.