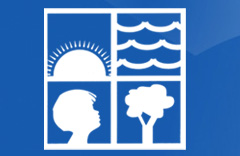 The Riley County Health Department is still adjusting to life as a county-only entity.
Wednesday's Health Board meeting did produce positive discussion regarding the department's new status. Health Board Administrator Charles (Chuck) Murphy conveyed to board members that the city of Manhattan is planning on chartering out of a state statute that requires both parties in a joint operation to split assets evenly should the agreement dissolve. The city is planning on turning over reserve funds, vehicles, and buildings to the county.
The search to find Murphy's replacement continues. As of Wednesday, the health department had received 23 total applications, only five of which had been completed through the county. An executive session was held to discuss the health administrator opening. Health Board President Brady Burton could not divulge specifics about the meeting but did say that the board wants to continue with the application process.
The board also agreed to lease office space at the Family and Child Resource Center to USD 383's Infant and Toddler Services program. The current rate for space is $1.73 per square foot. The proposed lease begins August 1 of this year and runs through July 31, 2012.
The Riley County Board of Health will hold it's next meeting on Wednesday, August 31st.