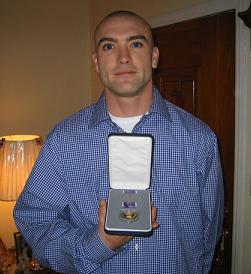 One of the two men arrested Wednesday for the murder of Kevin Cockrum has been released and no charges will be pursued.
According to Riley County Police Officials, the investigation into the beating death of Cockrum, who died from his injuries a week ago today, revealed insufficient evidence to continue to hold  Levertis Lee Horne, 20, of 513 North 16th Street #2. Horne had been charged with aiding a second degree murder and has been released from custody.
Justin Charles Taylor, 24, of 619 Vattier has been charged with second degree murder for his part in the death of the decorated army veteran. He is still being held on a 250-thousand dollar bond in the Riley County Jail.
Cockrum was laid to rest yesterday in his home state of Alabama.