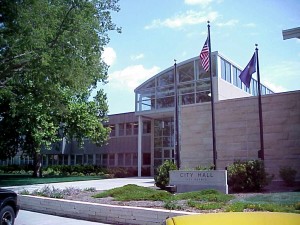 The city's proposed 2012 budget is on the agenda for Manhattan City Commissioners Tuesday night, with the official public hearing to be held. The matter must still go through a second reading after the Tuesday night meeting. There's also a recommendation for increases in water rates and tapping fees and waste water rates, that would take effect in January.
The status of Lot 9 in the South End Redevelopment district might be official soon, and the City Commission will take a look at options for the area Tuesday night.
And Manhattan will have a new park before the year is out, which will be located near the Flint Hills Discovery Center. Tuesday night's Manhattan City Commission meeting will take a look at naming the park. Members of the public can also be present to submit their ideas. The meeting will be broadcast on Manhattan Cox Cable Channel 3.