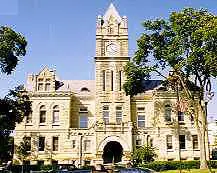 More discussion Tuesday regarding the re-scheduling of a sentencing involving a 30-year-old rape case, but nothing was firmed up during another hearing Tuesday afternoon involving Daniel Brewer.
Brewer was to have been sentenced Tuesday, but the matter has been moved, with no date determined as of late Tuesday.
Brewer pleaded no contest to one rape charge and guilty to another charge in connection with rapes in Ogden in 1981. One of the cases involved a 75 year old Ogden woman, which received a lot of attention with the wrongful conviction of Eddie Lowery.
The plea bargain in July of this year had agreed to a possible sentence of five years house arrest under the jurisdiction of the State of New York.
But again, the actual sentencing date still has not been set.