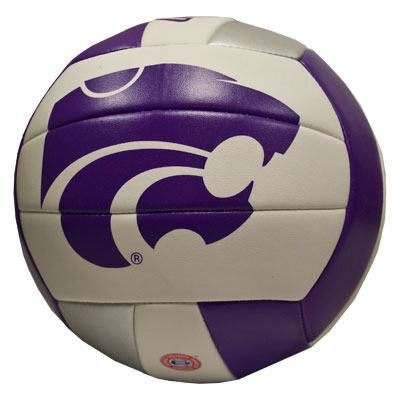 (Courtesy K-State Sports Information)
SPRINGFIELD, Mo. – The Kansas State Wildcats put up a wall at the net during Thursday night's win over Missouri State, and they did the same thing on Friday afternoon to hand the Hofstra Pride its first loss of the season 25-20, 25-12, 16-25, 25-16. K-State stuffed Hofstra (7-1) 14 times during win to bring the two-match total to 36 so far at the Dr. Mary Jo Wynn Invitational.
K-State (6-3) was not impressive only at the net defensively as Kaitlynn Pelger continued her assault on opponents with 13 kills in the match on a .214 hitting percentage. Sophomore middle blocker had another solid match after posting seven kills and seven blocks against Missouri State. The Nebraska native tallied six blocks in just two sets played in the match and added two kills offensively. Junior setter Caitlyn Donahue distributed the ball well to the hitters as she had 32 assists and also posted eight digs. Libero Kuulei Kabalis had a strong showing on the back row for the Wildcats with 10 digs and also had three aces in the win.
Hofstra was led by Nikki Kinnier with 13 kills as she was joined by Kelsie Wills in double digits with 12 kills.
The first set saw the Wildcats stuff the Pride five times to push Hofstra's hitting percentage all the way down to .000 to open the match. The second set was more of the same with a total of five blocks again and a -.179 hitting percentage in the set for the Pride. K-State jumped out to an 18-6 lead following an 11-2 run.
The third set, however, was very different from the first two as the Wildcats were sluggish on offense tallying only seven kills to go with eight errors for a -.028 hitting percentage. Hofstra, on the other hand, rolled with a .312 hitting clip in the third set to win 25-16. K-State's block also disappeared in the third set after posting five in each of the first two sets.
K-State rebounded in the fourth set jumping to 13-10 lead on three straight points. The scoring streak would continue as the Wildcats went on an 8-2 run overall to lead 18-12 and paint the Pride into a corner. The Wildcats continued the push with four straight points to set up match point at 24-15 before winning the match 25-16 on a kill by Courtney Traxson up the middle.
The Wildcats close out their weekend at 2 p.m. Saturday when they take on the South Dakota State Jackrabbits. The match can be heard live on 1350 KMAN and online at kstatesports.com.