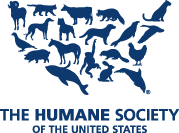 A Leonardville animal cruelty case is now receiving national attention.
The Humane Society of the United States is offering a reward of up to 25-hundred dollars for information leading to the identification, arrest and conviction of the person or persons responsible for the theft of three dogs and the beating death of two dogs in Leonardville.
Midge Grinstead, Kansas state director for The Humane Society of the United States says her group is hopeful this reward will help find the person or persons who committed this horrible act and that they will be held accountable to the fullest extent of the law."
Meanwhile,Anyone with information may contact the Riley County Police Department at (785)537-2112 or Crime-Stoppers at (785)539-7777 or (800)222-TIPS (8477). Tipsters may remain anonymous.
The Humane society of the United States offers rewards in animal cruelty cases across the country and works to strengthen laws against animal cruelty. To see information on statistics, trends, laws and animal cruelty categories, go to humanesociety.org.