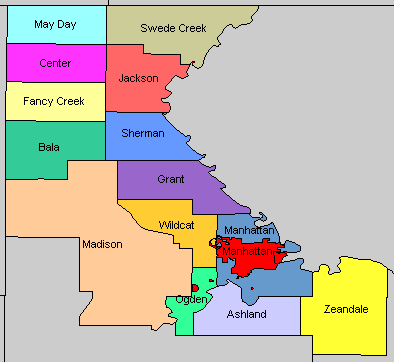 After a lengthy debate, the Riley County commission settled on a new county district map during Thursday's meeting.
The new boundaries won't come into play until August primaries next fall. Selecting one of the options wasn't an easy task.
"We've tried to make it as equal as possible, but we don't have a lot of wiggle room," commission chair Karen McCulloh said. "We did include in the third district, which is my district, some county areas. My district has only had the city of Manhattan (in past years).
"I think it's important for each district to have a piece of Manhattan and a piece of the county."
County clerk Rich Vargo oversaw the proceedings, noticing a number of significant changes that will be in effect starting next year
"The county commission districts aren't contiguous like they were before," Vargo said. "That's not a requirement of the law. The requirement is that we try to get them as equal in population. They are a lot more equal in population than they were before according to the last federal census."
To view the new district map, click here.