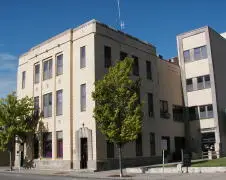 The Strategic Plan Action Program was approved by the Riley County commission during Thursday's meeting.
Special projects director Monty Wedel was on hand during the meeting to elaborate on the goal of the plan.
"It outlines the main priorities of the county," Wedel said. "We simplified it dramatically from what we've had in the past so we can focus on the major priorities that are county-wide."
Some of the focal points of the plan concern road classification, long-term facilities plan among other items. The commission did ask Wedel to make one minor adjustment.
"The one change that they wanted was to have a goal regarding a county manager," Wedel said. "They want to form a task force that would develop a plan for that and examine the pros and cons.
"They want to form it by the beginning of the year and have their work completed by April of next year."