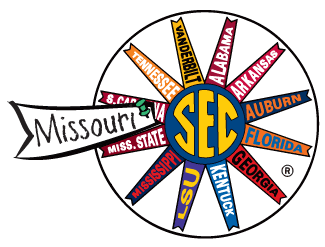 ST. LOUIS (AP)   Missouri is hoping to join the Southeastern Conference but would have preferred an offer from the Big Ten that never came, a university official said Wednesday.  Missouri hoped to join the Big Ten last year but the league instead chose Nebraska.  The university official said the Big Ten remains Missouri's top choice but that conference "has no interest."  "That's what's left," the official said, referring to the SEC.
State Sen. Kurt Schaefer, a Republican whose Columbia district includes the Missouri campus, said his constituents are "hands down" in favor of an SEC move.  Now that Missouri has made its desire to roam known, he has doubts that a union with the Big 12 can be salvaged.  "It's kind of like a boyfriend-girlfriend relationship," said Schaefer, a Missouri graduate.  "Once it's fractured and somebody gets a wandering eye, can you repair that? It's not clear."
Besides being a fresh blow to the Big 12, a Missouri departure would threaten its long-standing rivalry with neighboring Kansas, one of the oldest in college sports.  Kansas basketball coach Bill Self told the Lawrence Journal-World that the border showdowns may not continue if Missouri bolts.  "I have no ill will toward Missouri at all, but to do something at a time that could be so damaging and hurtful to a group, I can't see us just taking it and forgetting," he told the newspaper.