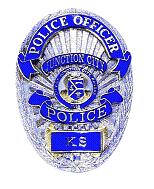 The death of a 31-year-old man in Junction City is being investigated.
Junction City Police Captain Tim Brown reports at about 11:14 this (Monday) morning, officers with the Junction City Police Department along with Emergency Medical personnel with the Junction City Fire Department responded to 66 Riley Manor for a report of a man not breathing.
Upon arrival, the 31-year-old male was found unconscious and transported to Geary Community Hospital where he was pronounced dead a short time later.
The identification of the victim is being withheld pending notification of next of kin.
An autopsy will be conducted Tuesday, to determine the cause of death.
The investigation into the matter is continuing.