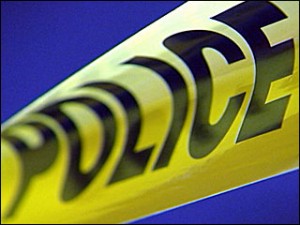 A Riley County man is dead, the victim of an apparent homicide.
Riley County Police responded to what was initially reported as an injury accident in the area of 7th and Walnut in Ogden around 10:30 p.m. Friday night. Officers arrived to find a citizen administering CPR to the victim, Ronald Taylor, 28, of Ogden, who had apparently been shot prior to driving into a residence. An ambulance then took Taylor to Irwin Army hospital, where he was pronounced dead.
Neighbors in the area reported hearing shots in the area, but no one was able to pinpoint the location of the shooting.
Anyone with information about Ronald Taylor or the events of this incident is urged to call Crime Stoppers at 539-7777 or 1-800-222-TIPS.