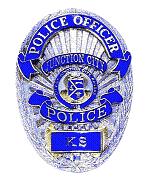 JUNCTION CITY, Kan. (AP) A traffic stop in northeastern Kansas yielded a big payoff.
Geary County Undersheriff Tony Wolf tells WIBW-TV that a deputy stopped a car for speeding in a construction zone Wednesday morning on Interstate 70.
The deputy thought the car was suspicious and brought in a K-9 drug-detecting unit, which led to a search of the vehicle. No drugs were found, but Wolf says deputies discovered nearly $180,000 in cash inside a duffel bag.
The car was traveling from Columbia, Mo., to somewhere in Colorado. Geary County authorities released the driver but seized the cash. Wolf says they believe the money was related to a drug operation.