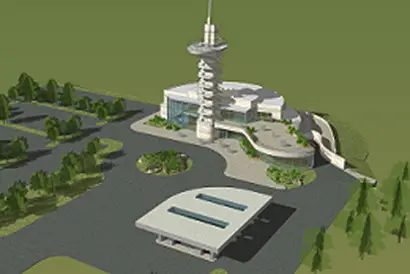 While we'd already heard over the past several months, even years, of the possibility of a visitor's center on I-70 at the Manhattan exit, that became a reality with an announcement in Junction City. Jay Nelson, who is a member of the Flint Hills Regional Welcome Center  Core committee tells KMAN a lot of deliberation was involved, with the matter considered beginning in 1996. Nelson says the committee went into the decision making process with neutral expectations of all six sites along the interstate that were considered.
Riley, Geary, Pottawatomie, Morris, and Wabaunsee counties were involved in the process.
Features of the proposed center include a travel information kiosk, convenience store, gas station, and meeting space–with a conceptual design including a 90 foot observation tower for viewing the Flint Hills.