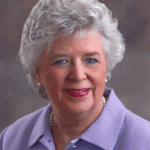 The Kansas Arts Foundation President, and the Chair of the Kansas Arts Commission, Linda Weis of Manhattan, spoke with KMAN earlier this week and wanted to clear up a bit of confusion regarding the two entities. The Foundation is a public charity and the Commission is a state agency.
The Foundation and the Commission spoke with state legislators recently on the topic of funding.
Meanwhile, Weis reminds us a proposal was originally made by the Governor and sent to legislators, that the work of the Arts Commission would go to the Kansas State Historical Society, a state agency, and eligible for matching funds with the federal government. That proposal was overturned by the legislature so the Arts Commission ended up with nothing, instead of the $200,000 the Governor originally proposed.
Weis says the Foundation will soon have its own website up and running; in the meantime, please visit their facebook page.
For more information on the Kansas Arts Commission visit arts.ks.gov