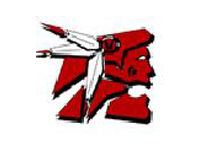 – The Manhattan High volleyball team goes 1-2 in pool play and did not advance at the 6A state tournament on Friday in Topeka.  The Indians beat Wichita Northwest 25-18, 25-10.  MHS dropped matches to Blue Valley North and Washburn Rural.  The Junior Blues went on to win the state title.
– Manhattan High girls and boys cross country each finished 10th in 6A at Rim Rock.  Alaina Schroeder was the state runner up with a time of 15:09, 33 seconds behind champion Alli Cash of Shawnee Mission West.  Chris Melgares led the MHS boys with a 25th place showing.
– The Wamego boys brought home the 4A state championship at home on Saturday at the Wamego Country Club.  Hudson Phillip was 5th for the Red Raiders in 16:57.  The Wamego girls placed 6th in 4A as Allison Seufert was 14th.
– The Riley County girls were third in 3A at Rim Rock as Stacy Pachta finished 14th in the state.  Jacy Johnston of Rock Creek ended up 25th.  On the boys side in 3A, Nate Elder of Riley County was 26th and Ryan Schneider of Rock Creek was 65th.
– In 1A, Frankfort's Adam Koch was 6th in the boys race, while Garrett Olson of Blue Valley came in 29th.  In the girls race, Mollee Weber of Frankfort was 58th.