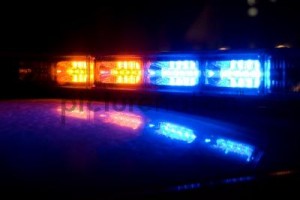 Earlier this morning, shortly after midnight, Deputies of the Wabaunsee County Sheriff's officer were pursuing a blue Kenworth semi truck North on K-99.  The truck then entered Pottawatomie County at Wamego.
The truck allegedly rammed and chased a pickup while in Shawnee County, rammed a car that had pulled off the road and then chased the car into a private residence's yard.
The truck finally became stuck and was stopped while being pursued by Deputies from Wabaunsee County, Pottawatomie County and the Wamego Police Department.
The 55-year-old driver, Robert Smith of Salina, Kansas, was arrested at the scene and taken to the Pottawatomie County Jail.
Smith was arrested for Attempted Murder, Aggravated Battery, Aggravated Assault of Law Enforcement Officer and criminal damage to property.  Bond had not been set.
Four victims were taken to a local hospital for injuries.