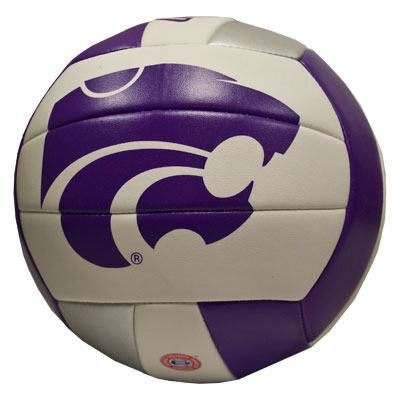 The K-State volleyball hasn't played in the NCAA tournament since 2008, but can pick up another quality win to help their cause on Wednesday night when they host Oklahoma.  The Cats rallied to defeat Texas A&M in five sets this past Saturday, and the Sooners are ranked #25 in the country.  K-State coach Suzie Fritz says the Cats need two or three more wins during the second half of Big 12 play to secure a bid into the Big Dance.
In the first meeting in Norman, K-State led OU 22-17 in the third set before the Sooners scored eight straight points and eventually won the match in the fourth.  Fritz says the Cats would love to turn things around on Wednesday night, and should have plenty of motivation.  OU is 19-7 and 6-4, and have lost their last two matches since they faced K-State on October 23rd.
K-State's Kaitlynn Pelger is one of the top players in the country, and the Cats lost her to an ankle sprain early against Texas A&M.  Fritz says the rest of the team rallied without their star teammate.  Pelger's availability against Oklahoma is not known, but may be a game-time decision.
K-State volleyball will host Oklahoma on Wednesday night at 7:00pm at Ahearn Fieldhouse.  Coverage begins at 6:30 on SportsRadio 1350.