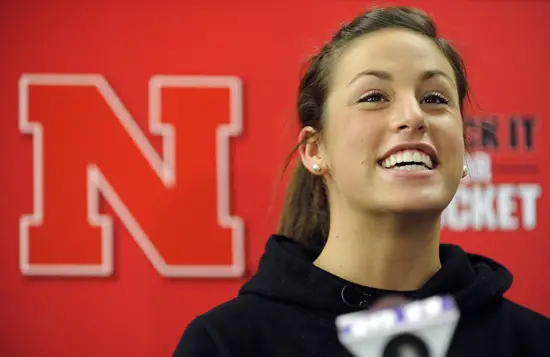 LINCOLN, Neb. (AP) Nebraska volleyball star Lauren Cook will be held out of Friday and Saturday's matches against Michigan and Michigan State after being arrested on suspicion of leaving the scene of an accident last weekend.
Coach John Cook, Lauren's father, said Wednesday that her return depends on how the legal case turns out. She will continue to practice with the team, currently ranked No. 2.
Lincoln police say a motorcyclist's leg was broken and his passenger was injured when the SUV Lauren Cook was driving clipped the motorcycle stopped on the side of a street.
Police say she called 911 eight minutes after Sunday's accident. She told police she fled because she was "scared." Her license had been suspended Oct. 3. She is due in court Tuesday.