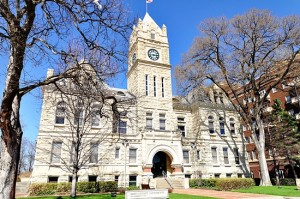 A Manhattan man charged with the murder of a veteran pleaded 'not guilty' inside Riley County District Court on Monday.
24-year old Justin Taylor, of the 600 block of Vattier Street, was arrested in connection with the August 11th death of 31-year old Kevin Lynn Cockrum. The two were involved in an early-morning altercation near the 1000 block of Moro Street. Taylor allegedly struck Cockrum in the head several times with a flashlight during the fight. Cockrum died from the wounds hours later.
The case is set to go to trial at 9:00 a.m. on Tuesday, January 31. If convicted, Taylor could face anywhere from 12 to 54 years in prison and a maximum fine of $300,000.
There will be a motions hearing held on Tuesday, December 13th at 1:00 p.m.