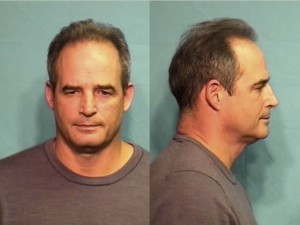 COLUMBIA, Mo. (AP) Missouri football coach Gary Pinkel offered a public apology Thursday after his overnight arrest on suspicion of drunken driving.
Boone County Sheriff's Office records show that deputies pulled Pinkel over in Columbia, Mo., and jailed him Wednesday night on suspicion of driving while intoxicated. He was released from the Boone County Jail after posting a $500 bond. A county prosecutor said that no decision had been made about filing formal criminal charges.
In a written statement, Pinkel said he "accept(s) full responsibility for my actions and will abide by whatever course of action our leadership deems appropriate." The coach said he was stopped by deputies after a post-practice dinner with friends.
"First and foremost, I am very disappointed in myself for my lack of judgment in this instance," Pinkel said. "Nobody should drink and drive, including me. My staff and I constantly reinforce with each of our players the importance of not putting yourself into a position such as this. I did not follow that here and for that, I sincerely apologize to the University of Missouri, to our administration, to the Board of Curators and to our fans."
The sheriff's department said the incident is Pinkel's first offense.
Pinkel is in his 11th season with the Tigers. He is 82-54 overall, including three 10-win seasons in the last four years. Missouri (5-5) faces Texas Tech on Saturday its final home game of the season before a game in Kansas City against Kansas next week.
Pinkel said he has met with his coaching staff about the incident and also apologized to his players.
The university's news release also included a statement from athletic director Mike Alden, who said he was "extremely disappointed in Gary's lack of judgment" but also called the coach a "man of great character and integrity."
"This absolutely goes against everything we stand for, and everything that he teaches his players in regards to our social responsibilities," said Alden, who planned to meet with reporters Thursday afternoon. "We hold ourselves to very high standards, and this is a very serious breach of those responsibilities. We are gathering facts and will take action appropriately, and when those actions are determined, we will communicate them publicly."