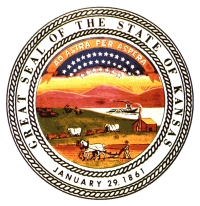 A planned shutdown of the Motor Vehicles Department at the end of November won't be happening. Riley County Treasurer Eileen King says it's because the new vehicle registration system won't be ready.
"There were some parts of the new system that they felt they weren't going to have adequate time to test," King said. "They wanted to make sure, when it does go live, that it is a good system and can actually help the customers."
King says the changeover has been delayed into 2012, though a firm date has not yet been set.
The new DMV system will tie the registration of vehicles to your driver's license, allowing for multiple vehicles to be under one account number. King says this will save both time and potential errors for her office.