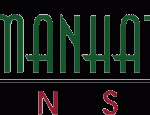 Traffic in Manhattan can be hectic, and some spots in town can be big trouble. The Manhattan City Commission will take a look at a couple of main streets in Manhattan at its work session Tuesday night. City Manager Ron Fehr says one spot around 11th and Bluemont Avenue will be discussed.
Part of the issue is whether to have a westbound turning lane, which would involve a mini-frontage road, or a median. Changes in the signal cycles are also being considered at North Manhattan and Anderson.
The Commission will also look over improvements to Poyntz Avenue and will examine the legal department budget.
The meeting begins at five Tuesday evening in the City Commission room at city Hall on Poyntz Avenue and is televised on Manhattan Cox Cable Channel Three.