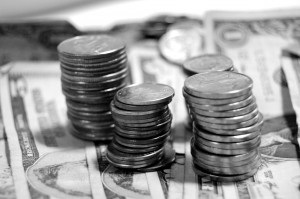 K-State students and Occupy Manhattan advocates had a chance to gain a different perspective on the U.S. Economy on Tuesday.
The Manhattan Alliance for Peace and Justice welcomed Director of Labor Studies at UMKC Judy Ancel to K-State's Forum Hall for the group's monthly lecture. During her presentation, Ancel discussed topics such as the New Deal, unemployment insurance, and the people who have suffered the most due to the tumultous U.S. economy.
"The price has been paid by unions in particular because unions were the primary organizations that would stand up against this un-democratic distribution of wealth."
Ancel also addressed the Occupy Wall-Street movement, which now has a growing presence in the Midwest.
"I've observed in Kansas City, there are a lot of middle class young people who are willing to commit a tremendous amount of time to building a movement that is saying 'enough'," Ancel said. "It's just saying 'we want our democracy back'."
For more information on the Manhattan Alliance for Peace and Justice, visit www.mapj.org