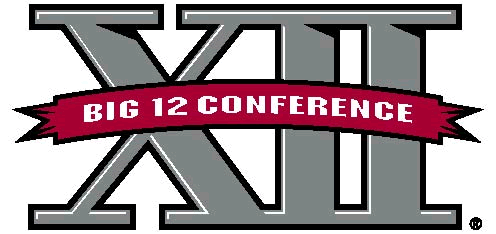 #6 Baylor 72, Saint Mary's 59
LAS VEGAS (AP)   Quincy Miller scored 15 points and Perry Jones III had 14 points and nine rebounds to lead #6 Baylor over Saint Mary's 72-59 Thursday night in the third round of the Las Vegas Invitational.  Quincy Acy added 12 points and 10 rebounds while Brady Heslip scored 11 as the Bears (11-0) remained one of six undefeated teams in Division I.  Jones also blocked four shots.  Baylor never trailed and pulled away in the second half after leading 36-34 at the break.  Rob Jones led Saint Mary's (10-2) with 14 points and seven rebounds, but the Gaels' eight-game winning streak was snapped. Brad Waldow added 12 points for Saint Mary's.
Baylor plays West Virginia in the final round Friday, while Saint Mary's takes on Missouri State.
#9 Missouri 78, #25 Illinois 74
ST. LOUIS (AP)   Phil Pressey had 18 points, five assists and two steals, and No. 9 Missouri held off a second-half charge by No. 25 Illinois for a 78-74 victory in the annual Braggin' Rights game on Thursday night.  Reserve Michael Dixon added 18 points and Ricardo Ratliffe had 14 for Missouri, which squandered a 13-point cushion before recovering late.  The Tigers have won three straight in the series and they're 12-0 for the first time since a 19-0 start in 1981-82.  Joseph Bertrand came in off the bench and had a career-high 19 points on 9-for-9 shooting for Illinois (11-2) in its second loss in three games.  Brandon Paul had 19 points and nine rebounds.  Illinois led 70-68 after three free throws by D.J. Richardson with 2:01 to go, but Missouri answered with seven straight points.
#12 Kansas 63, Southern Cal 47.
LOS ANGELES (AP)   Elijah Johnson scored 14 points, Conner Teahan added 13 and #12 Kansas bounced back from a surprising loss to beat Southern Cal 63-47 on Thursday night.  Thomas Robinson had 10 points and nine rebounds, and Tyshawn Taylor added 10 points and nine assists for the Jayhawks (8-3), who suffered an 80-74 home loss to Davidson on Monday.  The Jayhawks overcame a sluggish start in their first true road game of the season with a strong defensive effort, forcing 18 turnovers that led to 18 points.
Aaron Fuller scored 19 points for USC (5-8), which shot 34.7 percent from the field.
Rice 65, Texas A&M 58
COLLEGE STATION, Texas (AP)   Tamir Jackson scored 13 points while Ahmad Ibrahim and Lucas Kuipers followed with 12 each as Rice defeated Texas A&M 65-58 on Thursday night.  David Loubeau led the Aggies (8-3) with 14 points.  Rice's Arsalan Kazemi grabbed a game-high 12 rebounds, and the Owls held a 37-28 rebounding advantage.  Rice (8-4) shot 47.7 percent (21 of 44) from the floor, while holding the Aggies to 39 percent (23 of 59).
The Owls won in College Station for the first time since 1995 and defeated the Aggies for the first time since 1996, in the last season of the Southwest Conference.  The programs had played only three times since as nonconference foes prior to Thursday, all A&M victories.  Rice also snapped A&M's 67-game home nonconference winning streak. Texas A&M has lost two consecutive games following a six-game winning streak, while Rice snapped a two-game losing streak.
Oral Roberts 72, Texas Tech 56.
TULSA, Okla. (AP)   Dominique Morrison scored 16 of his 26 points in the second half to lead Oral Roberts past Texas Tech 72-56 on Thursday night.  Morrison had six points in a clinching 9-0 run late in the game. Warren Niles added 16 points for the Golden Eagles (9-4).  Jordan Tolbert led the Red Raiders (5-5) with 21 points and nine rebounds.
Oral Roberts was not seriously threatened in the second half, but Texas Tech cut its deficit to 58-49 on Jaron Nash's layup with 6:44 left.  Niles countered with a 3-pointer, and Morrison followed with a three-point play and another 3-pointer for a 68-49 lead.  Morrison made two free throws to give Oral Roberts its largest lead, 71-51, with 1:15 remaining.  The Golden Eagles rode a 19-2 first-half run, including seven points by Damen Bell-Holter, to a 37-20 halftime lead en route to their first-ever victory over Texas Tech.