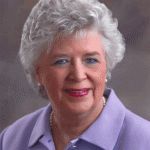 The first of several 'friend' raiser events was held this past weekend to benefit the Kansas Arts Foundation. President Linda Weis says not to call it a fund raiser, as it was not a ticketed event.
The Kansas Arts Foundation is the body created to help replace funding that had been provided by the  governmentally funded Kansas Arts Commission, with Weis explaining it not beholden to any political officer, office, or  organization. She describes it as a fund-raising effort and fund-raising organization.
Among the attendees at this weekend's Friend Raiser were Governor Sam Brownback and Major General William Mayville, the commanding officer of Fort Riley.
Weiss reports around 200 people attended the event, which was held at the new Hilton Garden Inn.