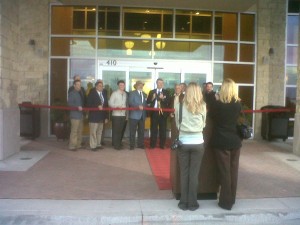 After was has been a nearly decade long process, the Hilton Garden Inn opened its doors to the public on Wednesday.
"It's a very, very exciting day," Lyle Butler, President of the Manhattan Chamber of Commerce, said. "I've been here for almost 12 years and this has been in the planning for almost 10 years so it's great to see it come together."
Butler was one of hundreds of people who were on hand for Wednesday's ribbon cutting ceremony.
The new facility, located at 410 S. 3rd St.,  houses 135 rooms, including suites. The hotel also offers over 15,000 square feet of meeting space, a swimming pool, recreation room, and the American Grille restaurant, which is open daily.
This won't be the last hotel to go up in the redevelopment district.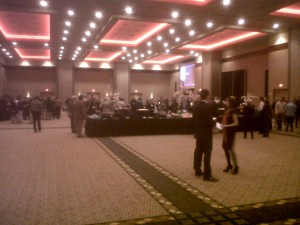 "Construction and building in downtown is going to continue," Butler said. "There are two more hotels that are scheduled for this redevelopment area along with a mixed use building and some other facilities yet to come."
For more information about the hotel, you can contact 785-532-9116.