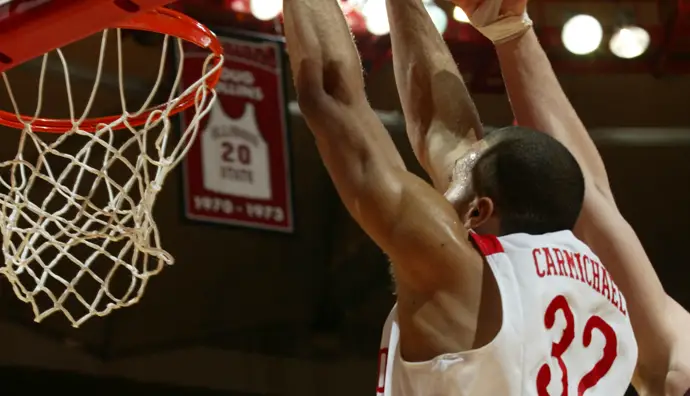 NORMAL, Ill. (AP)   Manhattan High graduate Jackie Carmichael had 19 points and 10 rebounds as Illinois State withstood Northern Iowa's late 12-0 run and prevailed 65-61 in a Missouri Valley opener Thursday night.  Jon Ekey also had a double-double with 11 points and 13 rebounds for the Redbirds (9-3), who won their fourth straight. Nic Moore added 13 points and Anthony Cousin 11.
Carmichael and Ekey scored six points apiece as Illinois State opened the second half with a 12-2 run for a 40-30 edge with 14:35 to go. Carmichael was 9 of 16 from the field and added four blocked shots in 35 minutes of action.  He leads the Redbirds with 13.3 points and 8.1 rebounds per game.
Northern Iowa came back furiously, running off 12 straight points to get within 59-58 with 1:56 left. But Cousin hit six straight free throws to help seal it.