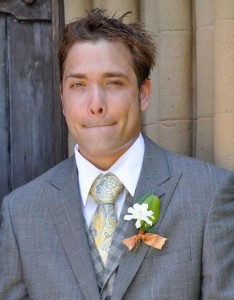 A 29 year old man who was injured in an accident at I-70 and K-18 Tuesday morning has died. Travis Kemph was from Newton but had been living in Manhattan.
A family member indicates Kemph's life support was removed at 2:04 am Friday, when the organ donation team was finished. His organs have been donated to help others.
Family member David Miller's  comments follow:
"Travis was the funniest man I have ever met. He had an ironic sense of humor that will be missed.
As we were leaving Topeka last night,  a huge rainbow surrounded us on both sides of our vehicles. My wife commented it was if if he looking down on us.
Thanks for your support, his family has returned to their home.
THANK YOU ALL FOR THE LOVE AND SUPPORT YOU HAVE OFFERED US"
Kemph's funeral preperations are being made now. The funeral will be in his hometown of Newton.
Donations may be made through: Capitol Federal Savings, Att: Travis Kemph Memorial Fund, 700 S. Kansas Ave. Topeka, KS 66603-3894