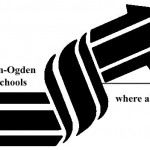 While admitting it's not a perfect plan, the Manhattan/Ogden schools redistricting committee has seemed to focus in on a plan that moves the least amount of students. That, according to USD 383 Communications coordinator Michele Jones, who tells KMAN more work will be done on the current preference…
And it was still a good size crowd for Thursday' night's USD 383 redistricting committee meeting, with a look at a couple of new plans and revisiting other plans that had previously been considered. Communications Coordinator Michele Jones indicates an informal survey seems to show the committee is beginning to zero in on one plan.
Jones suggests checking out USD 383's website to view the plan for themselves at usd383.org, and then go to the district tab and committee tab, with a redistricting committee button. Agendas and plans are all there, with the December 15th link showing the plan from Thursday night.
The next meeting of the group is January fifth.