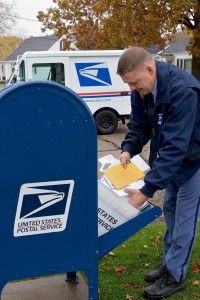 Post offices nationwide have received a stay of execution, as the United State Postal Service announced a delay of any possible closings or consolidations of Post Offices or processing facilities until May 15, 2012.
Manhattan Post Master CJ Lincoln says the moratorium will allow the Postal Service more time to come up with a workable plan to present to congress.
"We kind of just want Congress to act," Lincoln said. "Just so we know which direction we need to go to save the post office. It's like any business. If you don't have a plan you're going to fail."
Lincoln adds this is good news for the Topeka processing plant, which had been targeted for closure, with operations shifted to Kansas City. However, the news isn't all good.
"We'll continue to have the studies and reviews and the public input sessions," Lincoln said. "So none of that will change. The final decisions, however, will be held off until May."
Senator Jerry Moran called this welcome news in light of the holiday season and called upon Congress to pass pending comprehensive postal legislation, The 21st Century Postal Act of 2011.