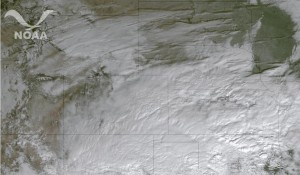 The National Weather Service has issued a Winter Storm Warning for the entire KMAN Listening Area from 6 p.m. CST this evening until 6 p.m. CST Tuesday.
Rain will develop later this afternoon and this evening and change to all Snow in the overnight hours before mixing with Sleet and Freezing Drizzle.   Snow accumulations of five
to eight inches are possible with this storm.  Winds up 15 to 25 MPH are expected to accompany the storm and hazardous driving conditions should be expected.
For more information listen to News/Talk 1350 KMAN or visit www.noaa.com