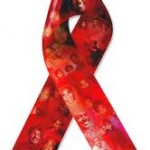 When we first started to hear about AIDS several years ago, many of us were frightened as many died from the infection. While HIV/Aids is still out there, there is hope for those who are infected. In fact, the number of deaths due to AIDS is declining, with 31 per year in the state of Kansas. ..
Jennifer Miller serves as Case Manager for the Riley County/Manhattan Health Department. She talks about one trend that's worrisome. The number of  women diagnosed is steadily increasing. 21 percent of the newly diagnosed HIV/AIDS cases in 2009 in Kansas were women
Miller was on the K-State campus Thursday for a full day of activities recognizing world AIDs day, including free testing, a panel discussion, and evening candlelight ceremony.