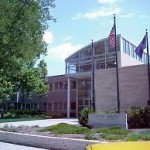 The Manhattan Urban Area Planning Board has recommended the approval of a residential rezone to the Manhattan City commission. Assistant city manager Jason Hilgers. Master Landscape Incorporated has made an offer to purchase the lot, located in the 2000 block of Rockhill Road. As of right now, Hilgers says there is no specific plan for development of the site.
The community development block grant awarded funding to three public service projects in the city of Manhattan, but only two will be receiving funds this year. The Parks and Recreation Department scholarship project was approved to receive over $9,000 this year as part of the CDBG but elected to decline due to funding becoming available from other sources.  Hilgers says the main reason behind the department's choice was time. The commission will now be charged with the task of redistributing the funds to the other two projects. The remaining share would be given to the Sunflower CASA Volunteer Supervisor Part Time Salary.
The economic development fund will be a topic of discussion at tomorrow's city commission meeting.The group will consider taking funds from that account and dedicating them to the Poyntz Avenue streetscape project.
Meanwhile, even if the application for Prathista International, Inc. is approved, approximately $623,000 of discretionary funds will remain in the Economic Development Fund.
Tomorrow's meeting begins at 7:00 p.m. inside the city commission room at City Hall. The meeting will be televised live on Manhattan Cox Cable Channel 3