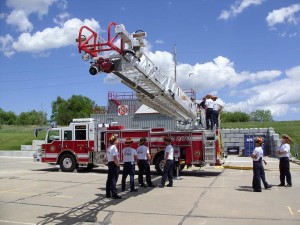 Fire caused $194,000  in damage to a home in northeast Manhattan this past weekend.
Ryan Almes, Deputy chief in charge of technical services for the Manhattan Fire Department, tells KMAN news the call came in around 2:40 a.m. Saturday at 2215 Galloway Drive.
"We responded with three engines, the battalion chief, and the rescue truck," Almes said. "On arrival, crews found the garage was well involved in fire and there were two cars out in the driveway that were on fire, also."
All occupants were out of the house and no injuries were reported, although Almes says a family pet succumbed to the blaze. The cause remains under investigation, but it's believed the fire was accidental.