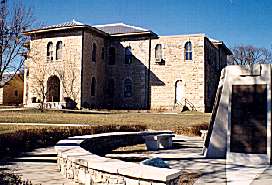 A Topeka firm has been selected to perform work on the Pottawatomie County Justice center, after a long day of discussions and a vote by county commissioners of two to one.
The decision to select KBS constructors came after the apparent low bidder of two weeks ago had a miscalculation involving a geothermal heating and cooling system as an alternate. Murray and Sons had a bid of $10.7 million.
A total of 13 firms submitted bids for the project. KMAN News Director Cathy Dawes had an opportunity to speak with Pottawatomie County Commission Chair Gary Yenzer about the vote in the embedded audio.