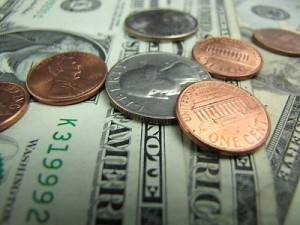 Skepticism surrounding the renewel of the interlocal half cent sales tax was voiced during Thursday's joint City-County meeting, including Riley and Pottawatomie counties and the city of Manhattan.
Preliminary estimates show the current proposal bringing in great revenue for the city of Manhattan over the next 10 years.
"They would see about, just very conservative estimates, $28,000,000 into the city coffers," Karen McCullough, Riley Count Commissioner, said.
McCulloh adds other options are being examined at the county level should the voters not pass the sales tax renew.
"Certainly hope this passes in August," McCulloh said. "If not, the plan is the county would put a $.25 sales tax on for roads and bridges."
The possibility of issuing a separate quarter-cent sales tax for both the city and the county was brought up by city commissioner Wynn Butler.
"A $.25 sales tax would benefit that part of the city in Pottawatomie County," he said. "We're talking Wal-Mart here.  There's a lot of sales generated there and, under this proposal, we just lose that."
If the sales tax were to be renewed, preliminary estimates showed the city of Manhattan bringing in roughly $29,000,000 the next 10 years, just under $16,000,000 for Riley County. Small cities would receive roughly $1,300,000.