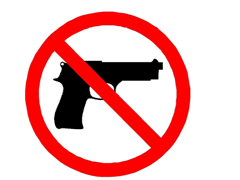 Concealed carry legislation is being considered by the Kansas legislature again this year. And that concerns Chief Ronnie Grice, with the Kansas State university police department.
"We've always been concerned with it, even when it was introduced last year," Grice told KMAN. "And, along with the other Regents chiefs, we feel having that many weapons on campus, whether you have a license to carry, is not advisable."
In fact, Grice says he and others will be working on the matter, just as they did last year.
"There's a good possibility we could be called to testify Thursday afternoon," he said. "We're going to be in Topeka anyway for a legislative day, and we might just go over and listen to the hearing as it's being introduced, as all the Regent's schools chiefs will be there."
The legislation introduced by Rep. Forrest Knox (R-Altoona) would loosen up the state's concealed carry laws to allow weapons in public buildings, such as universities and city-owned property. Additionally, businesses without a security force would have to remove their 'no gun' signs.