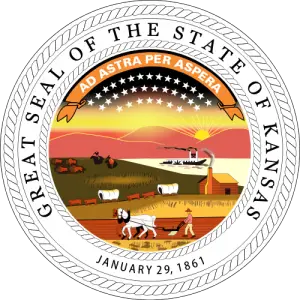 Governor Sam Brownback is backpedaling a bit when it comes to funding the arts, as announced Thursday as part of his latest budget proposal.
The resumption of funding does come with a condition, as the newly formed Kansas Arts Commission will be folded into the state Film Commission under the Department of Commerce, a move Arts Commission Chair Linda Weiss is okay with.
"There would be some reorganization, we all understand that," Weiss told KMAN News. "We're finding some unity in the arts community. We're all here for the betterment of the arts."
That's not to say private funding streams are being discontinued. Weiss says proposed legislation would allow taxpayers to donate some of their income taxes to the arts through the Chickadee Checkoff on personal tax forms.
Another funding stream is the revived Kansas Arts License Plate. More information on that program can be found here.
Last year, Brownback vetoed the entire arts commission budget, costing the state 1.3-million dollars in funding fro the National Endowment for the Arts and a regional arts alliance.