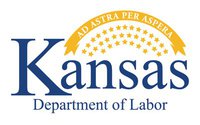 Manhattan continues to have impressive unemployment numbers, with a 4.7 percent rate reported for the metro area in December, which includes Riley, Pottawatomie, and Geary counties.
That compares to five percent in November and 4.9 percent the year before. Manhattan's metro numbers were also the lowest of the six listed.
The city of Manhattan had a 3.6 percent rate, also down from 4.1 percent in November and four percent last year. This year's figure was also the lowest of 16 cities listed by the Kansas Department of Labor.
Riley County's 3.7 percent was down from the month before and last year. Pottawatomie county's 4.6 percent was up slightly from November and last year's numbers. Clay county's 4.3 percent was lower than the month before but higher than last year's four percent, and Geary county's dropped some to 7.1 percent in December.
Sue Henke with the KDOL provides an update on the state numbers in the included audio.