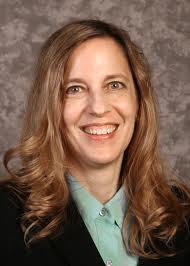 State Representative Susan Mosier of Manhattan has confirmed she will be resigning her position as a state legislator to take on a new role as Director of Medicaid Services for the Kansas Department of Health and Environment.
Mosier tells KMAN an exact date has not yet been determined, although her new job starts March first.
As KMAN announced earlier Thursday morning Mosier's selection for the post was announced late Wednesday, along with Kari Bruffett as the Director of Health Care Finance.
Mosier is a Manhattan ophthalmologist who has served as State Representative for Kansas' 67th District for part of a term.