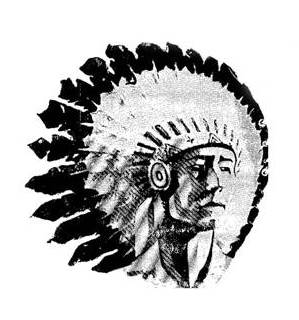 After building a 22-point halftime lead, the Manhattan High girls basketball didn't look back in a 48-25 victory over Emporia on Tuesday night in the Little Apple.  Senior post M. J. Massanet scored a game-high 15 points including nine in the first half, as the Indians outscored the Spartans 17-4 in the 2nd quarter to lead 28-6 at the break.  Sophomore guard Par McNair added 9 points for MHS (4-0, 2-0), and Elayna Spilker pitched in with 8 points.  Emporia (2-3, 1-2) was led by Brianna Wright with 14 points, but she was held six points below her average.
Garin Vandiver led three Emporia players in double figures with 22 points en route to a 75-40 romp over the Manhattan High boys on Tuesday night.  Vandiver, a junior post, scored 17 points in the first half as the Spartans ballooned a 10 point lead after the first quarter into a 49-19 edge at halftime.  Emporia (5-1, 1-1) would lead by as many as 40 points in the second half.  Senior point guard Jackson Perez also had 19 points, and fellow senior guard Austin Knight hit three treys and chipped in with 12 points for the Spartans.  Manhattan High (2-2, 1-1) seemed to lack intensity throughout the game, and Keaton Barragar led the way with seven points.
Manhattan High boys and girls basketball will make their first road trip of 2012 on Friday night at Shawnee Heights.  Coverage will be live at 1350KMAN.com at 5:45pm with Rob Voelker, and the doubleheader tips off at 6:00.